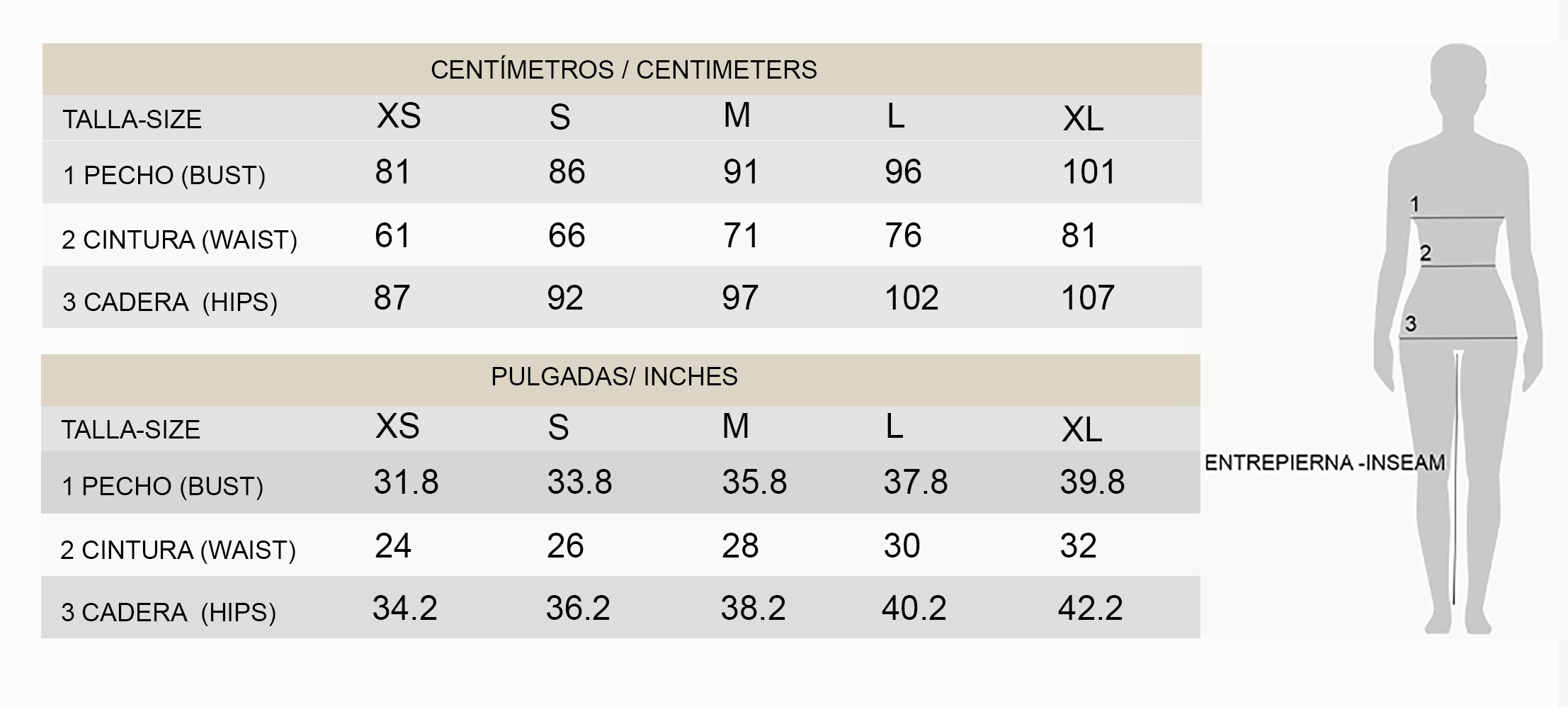 CHEST: pass a tape measure around the most prominent part of the bust.

WAIST: place the tape measure around the natural waistline without tightening it too much.

HIPS: measure the most prominent part of the hips with the legs together at the buttocks.

INSEAM LENGTH: to know the length of the pants, we indicate the measurement of each pants by measuring from the crotch downwards.
Slight modifications such as the length of skirts and pants are allowed in the case of garments made to order. In each product the length is indicated, if you want to modify it, please contact us when you make your purchase.

If your measurements differ greatly from the standard measurements, please contact us.

If you have any doubts about the sizes, do not hesitate to contact us to help you choose the right size.